ACHIEVE SPECTRUM SUPERIORITY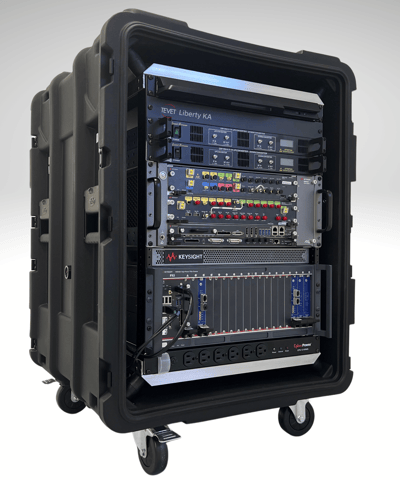 LIBERTY KA / KP
The electromagnetic spectrum (EMS) is growing more congested, contested, and constrained across the domains.
Fast-paced advances in technology related to the electromagnetic spectrum represent new opportunities and challenges across the peer and near-peer competition continuum.
Leverage the capabilities of the TEVET Liberty KA and Liberty KP Software-Defined Instruments to remain agile and adaptable to maintain spectrum superiority, and protect our warfighters.
TEVET Liberty KA / KP is a COTS modular software-defined instrument with over 1Ghz Bandwidth, per channel across up to 16 independent or synchronized channels. Its innovative gap-less real-time spectrum analyzer (RTSA) allows for true real-time analysis in mission-critical electromagnetic spectrum operations (EMSO) applications.
1GHz+ Bandwidth per channel across up to 16 independent or synchronous channels


Truly gap-less RTSA technology


Advanced FPGA-based processing to deliver industry-leading real-time performance


Unique channelized architecture that elevates small amplitude LPI signals above the noise floor


Modular COTS Software-Defined Instrument makes the system adaptable and scalable to your unique requirements


Transportable and field-ready beats comparable box instruments by a size factor of 2 to 10.